The Original Pump is no longer available and is replaced by the UPGRADE pump ( SRMW ) shown below.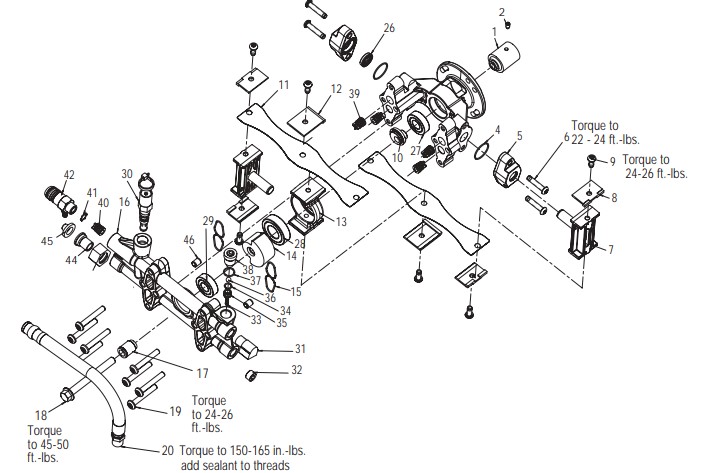 Parts with no part number & Key #'s below are no longer available
#5,10,13,14,17,18,24,27,28,30,41
Excell pressure washers are one of the largest manufacturers of power washers in the world. Mostly found in the USA, Ex-cell builds power washers for several other companys in what is called Private labeling. Excell pressure washers come in many differnt types using Honda & Briggs & Stratton engines to power their washers. Ex-cell also uses several different brands of pump as well as building their own. The list of pump manufacturers is Cat, General, Annovi Reverberi ( A.R.), Faip and Comet. Excell is one of the leading suppliers of pressure washers to the large retailers. Excell has a network of repair centers to help service the pressure washers but often it is a DIY type of repair that you can do when you have the correct repair parts or kits. We have Provided a link to your pressure washer breakdown showing the replacemnt parts and repair kits as well as the upgrade pumps that are available to keep you power washer running w/o haveing to go buy another one. We can provide some technical support for your Excell pressure washer or other brand and wold need the correct Excell model # to help answer your questions.