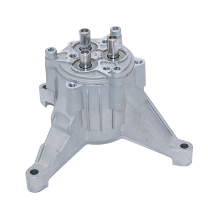 Click to enlarge image(s)
This pump head fits pump models 510001, 510003,520011. If you are replacing the pump head on the 510001 pump model, you will need to re-use your original seals and brass retainers. The seals and brass retainers included with this pump head will only fit the 510003 pump model.


These pump heads are take-offs that were removed off of new pumps. They still carry the 90 day warranty.